"We have picked up our refurbished Coastal Waste Warriors trailer from the sign writer – it's finally complete! It has been a massive effort from all involved to get this far since Caitlin first contacted me back in February 2020 (14 months ago!).
On behalf of myself, my family and our newly formed CWW Committee members we would like to take this opportunity to thank you all this has been a fantastic community collaboration between CWW, Alcoa & MEHG. We also received additional sponsorship from Mandurah Graphics & Pinjarra TyrePower to upgrade the design from basic logo style to a full colour design with a vinyl wrap. I think you will agree it looks amazing and represents what our community group is all about. All sponsorship and supporter logos have been represented on the front panel of our trailer next to Amber (leading the way!) leaving room for more future sponsor/supporter logos. We are also super proud that we have been able to uphold our mission/values (instead of buying new) we have reused & recycled this trailer to give it a second life.
We would like to invite Alcoa & MEHG representatives along to our May clean up event in appreciation to give special thanks. It will be held on the 16th May 9am at Novara Foreshore Reserve in Falcon. We hope you can attend.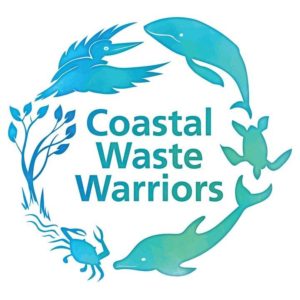 It is really hard for me to put into words how appreciative and thankful we are, a great example of our community working together to enable Coastal Waste Warriors to grow and spread our awareness even further to Clean, Educate and Protect our ocean & our waterways! Thank you!
Kind regards,
Kirstin Field
Chairperson • Coastal Waste Warriors Inc."