MTA promotes awareness and education about the value of trees within the Mandurah area.
We encourage the planting of trees and shrubs in urban locations e.g. street verges, parks, reserves and home gardens.
Our preference is Western Australian species and their hybrids, which are havens for native birds to feed and shelter.
Request a free street tree from the City of Mandurah.
Download our Suggested WA Trees, Shrubs and Companion Plantings for the City of Mandurah area.
HAPPENING NOW!
Our Mandurah Nature Trails project to plant up to a thousand trees to provide nature links between reserves and create cool green walking trails throughout Mandurah has received funding from the Australian Government's Planting Trees for The Queen's Jubilee Program, and work is now underway.
We need volunteers to help us prepare the planting areas, as in the photo below. We also need schools and youth groups to help us plant the seedlings. Find out more.
On 6th September 2022 banksias were planted at Riverside Gardens Reserve by Jacob Cumberworth, Daniela Buters, Dael Olfzowy and Taryn Hughes. Also helping were Robyn Devenish and Sandra Dandie. Thank you all.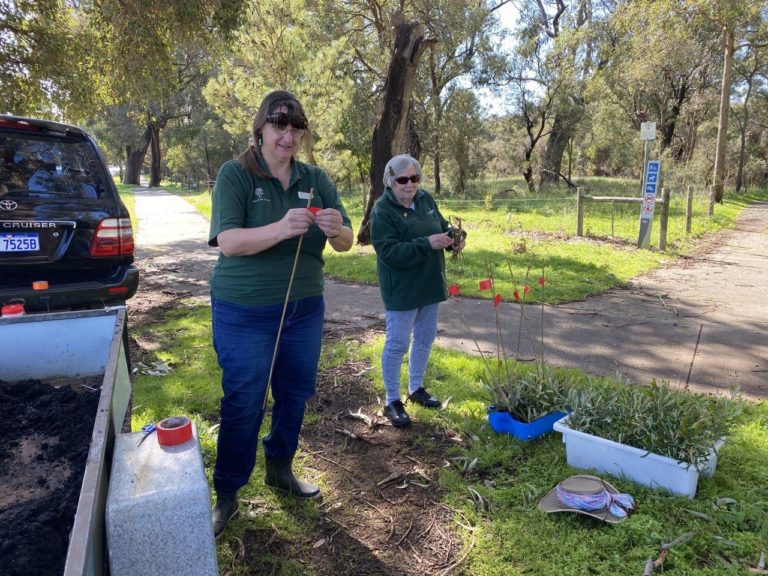 Connect with Mandurah Tree Advocates on Facebook