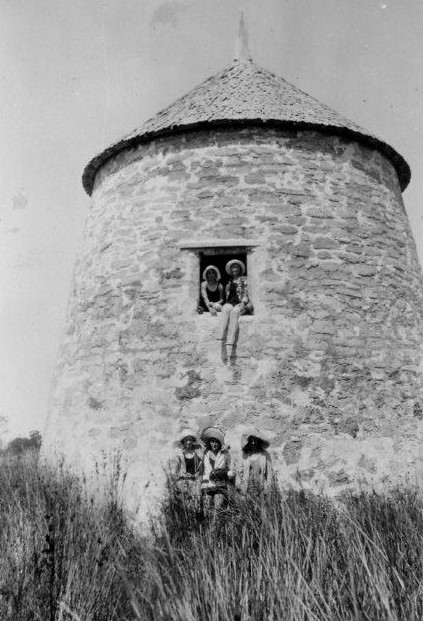 Coopers Mill 1924 (Courtesy of R&L Pekin)

We acknowledge First Nations Peoples as the traditional custodians of the continent and the first land carers. We recognise and learn from their unique cultural and spiritual relationships to the land, waters and seas. We pay our respects to Elders past, present and emerging.
 How two of our group's projects reflect our heritage values:
The Friends of Samphire Cove Nature Reserve seek to complement the existing significant trees by restoring the reserve with local native flora. Another feature of this reserve is the number of old wooden fence posts which formed part of the southern boundary of the Sutton family's extensive Halls Head property, where they grazed beef and dairy cattle.
The Canoe Trail Friends of Mandurah and Pinjarra advocate for paddling infrastructure and provide free canoe guides. Some of these publications also feature Natural History, Human History and Heritage Sites.
Mandjoogoordap is the Nyoongar name for Mandurah meaning Meeting Place of the Heart
In addition to conserving our local environment, we also support the protection and promotion of our local heritage. This includes:
Indigenous Heritage
Respecting Aboriginal places and objects that are significant to indigenous communities and which provide links to culture, environment and knowledge.
European Heritage
Valuing and preserving character buildings and rare structures that have cultural heritage significance, are aesthetically pleasing or have scientific value.
Heritage Trees
Many historic buildings, streetscapes and landscapes owe much of their character and charm to trees which can be significant for a number of reasons, including scientific, social, historic or aesthetic.
Thank you to our partners for providing the following resources:
Connect with Mandurah Environment & Heritage Group on Facebook