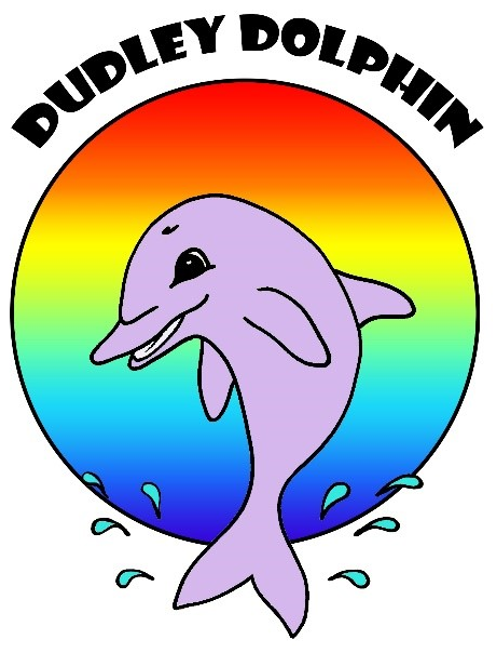 Dudley Dolphin says:
"Take care of the waterways for me and my buddies"
Become an Outdoor Adventurer!
Dudley Dolphin's updated Outdoor Adventure Journal is available to DOWNLOAD HERE to print for eco fun in and around Mandurah.
Or pick up your FREE copy from the Mandurah Libraries, the Visitor Centre or from the Mandurah Community Museum.
Funded by the City of Mandurah's Partnership Fund and the Rotary Club of Mandurah.
Dudley Dolphin is an environmental mascot for Mandurah's dolphins aimed at promoting environmental awareness, responsibility, activity, safety and education in a fun and playful way.
Dudley Dolphin makes feature appearances at events, festivals, schools and clubs throughout the year. He is also the mascot for Clean Up Peel Waterways
The Mandurah region has a population of over 100 dolphins; many of which have been identified and named.
The rivers and estuary offer protection from predators and are used as a nursery for their calves and as feeding grounds. Calves are born between December and April each year.
Mandurah's dolphins face many threats including strandings, sunburn while being stranded, boat traffic, fishing line entanglement, shark bites and pollution of their marine environment.
Together as a community we can help make our waterways a safer place for our dolphins to live, fish and play.
Check out the wonderful work being done by our friends the Estuary Guardians, the Coastal Waste Warriors and the Mandurah Volunteer Dolphin Rescue Group.
Would you like Dudley Dolphin to participate at your event? Make us an offer!
Become a Citizen Scientist with Dolphin Watch
If you like dolphins and have a smartphone, then this is for you! Dolphin Watch is an easy-to-use app designed to encourage people of all ages and abilities to record dolphin sightings to assist scientific research into sustaining the local dolphin population. 
The app automatically takes note of the time and location (GPS) of dolphin sightings before uploading that data in real time to the Dolphin Watch database. For more information, including how to download the app please click here.
Would you like to be able to identify the dolphins that regularly visit the Mandurah waters and learn their names? Download the FinBook here. 
Click here to visit the Mandurah Dolphin Research Project on Facebook.
Connect with Dudley Dolphin on Facebook